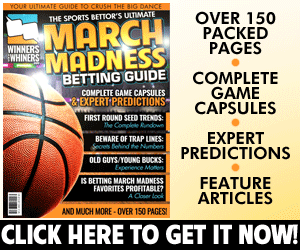 Featured Video from Scott Reichel
Chicago Cubs (51-37 SU, 46-41 ATS, 39-46-2 O/U) at San Francisco Giants (48-45 SU, 50-42 ATS, 44-45-3 O/U)
When and Where: Wednesday, July 11, AT&T Park, San Francisco, Calif., 3:45 p.m. EDT.
Erring on the side of caution, the San Francisco Giants pushed back Johnny Cueto's start one day for their series finale versus the Chicago Cubs on Wednesday.
Montgomery looks for second win in three starts for Cubs
Mike Montgomery (3-3, 3.68 ERA) is looking to regain the early effectiveness of his first five starts after joining Chicago's rotation as he gets the ball.
The left-hander has given up 12 runs and 19 hits in 16 innings over his last three starts, a stark contrast to his first five in which he limited opponents to four runs and 18 hits over 29 2-3 innings.
Montgomery took the loss against Cincinnati on Saturday, giving up three runs and six hits in five innings. His ERA as a starter has spiked 1.55 runs during over his last three outings to 2.76.
He is 0-1 in two starts versus San Francisco, yielding eight runs and 10 hits with five walks in 11 1-3 innings. Overall, Montgomery is 0-1 with a save and 3.78 ERA in four lifetime meetings against the Giants.
Pablo Sandoval and Hunter Pence are the only Giants hitters with more than one hit against Montgomery, combining to go 4 for 5 with a homer and a double. Joe Panik's lone hit in seven at-bats against the lefty is a double.
Cueto looks to shake off more rust in second start since two-month absence
After missing two months with a sprained elbow, Cueto (3-1, 1.95 ERA) had a rough return Thursday against St. Louis, which rapped out five runs and 10 hits — including two homers — as the Giants lost 11-2 to the Cardinals.
Cueto threw 76 pitches, but the Giants opted to move Derek Holland up to Tuesday night and give the right-handed Cueto a fifth day of rest to help the recovery process.
He is 9-9 with a 3.35 ERA in 25 career starts versus San Francisco, with many of them coming during his time with NL Central rival Cincinnati. Cueto is 0-3 with a 5.06 ERA in his last five starts versus the Cubs, losing the most recent one May 23, 2017, when he served up three homers and four runs overall in six innings of a 4-3 loss at Wrigley Field.
Cueto's last victory against the Cubs came in 2014 with the Reds.
With Kris Bryant sidelined, Addison Russell is the only Cubs player hitting better than .250 against Cueto, going 3 for 8 with two doubles. While Anthony Rizzo has two homers against him, he's also 4 for 28, and Jason Heyward is 5 for 20 with one home run.
Bryant, though, could be on his way to re-join the team for this game after two rehab games at Double-A Knoxville. He has not played since June 22 due to left shoulder inflammation.
Trends:
The Cubs are:
5-0 in their last five games vs. starters with a WHIP below 1.15.
5-1 in Montgomery's last six starts vs. NL West opponents.
6-2 in Montgomery's last eight road starts.
The Giants are:
Giants catcher Buster Posey, who is 2 for 21 in his last six games entering Tuesday night's contest, is expected to be play first base leading up to the All-Star break after receiving a cortisone injection to relieve pain in his ailing right help.
The injury is severe enough for him to sit out next week's All-Star game, to which he was selected as a reserve.
Pick: Cubs and OVER 8.5 runs