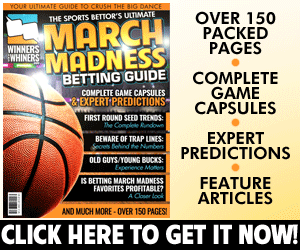 Featured Video from Scott Reichel
Atlanta Braves (53-42 SU, 50-45 ATS, 47-44-4 O/U) at Washington Nationals (48-49 SU, 45-52 ATS, 39-56-2 O/U)
When and Where: Sunday, July 22, Nationals Park, Washington D.C., 1:35 p.m. EDT.
Max Scherzer looks to become the first 13-game winner in the National League as the Washington Nationals wrap up a three-game series versus the Atlanta Braves.
Braves' Foltynewicz hopes break came at right time
Mike Foltynewicz (7-5, 2.66 ERA) is 10th in the majors in earned run average, but his ERA spiked nearly two-thirds of a run in his final two starts before the All-Star break.
The right-hander served up four homers in those games while allowing 10 runs and 12 hits in 12 2-3 innings. But Atlanta provided enough offense for him to record one victory, overcoming five runs and six hits yielded by Foltynewicz in a 9-5 win over Toronto on July 11.
The best start of his career came against Washington on June 1 in which he fired a two-hit shutout — his only career shutout — while striking out a career high-tying 11 in a 4-0 victory. Foltynewicz is 2-1 with a 1.40 ERA in three starts versus the Nationals this year, but the lone loss came in the nation's capital on April 10 when he allowed three runs and five hits in five innings of a 4-1 defeat.
The righty is 4-3 with a 4.03 ERA in nine career starts against Washington and has alternated wins and losses in his last five. He is 2-2 with a 6.00 ERA in six career starts at Nationals Park.
Daniel Murphy has been a tough out for Foltynewicz, going 7 for 16 with three doubles, and Brian Goodwin is 6 for 13 with a pair of home runs. Bryce Harper, Trea Turner and Anthony Rendon all have taken Foltynewicz deep, with Turner 6 for 19 in their matchups.
Scherzer seeks third straight winning start for Nats
After a two-inning outing as host of the All-Star game in which he allowed a solo homer and struck out four, Scherzer (12-5, 2.41 ERA) looks to win a third consecutive start for Washington.
The right-hander, who trails only Yankees ace Luis Severino in wins and leads the majors in strikeouts (182) and opposing batting average (.180), has made hittable mistakes in the form of home runs. Scherzer has served up five homers — all solo — while allowing seven runs total in winning his last two starts.
He gave up two solo shots and three runs overall in seven innings of a 5-4 win over the New York Mets on July 12. Scherzer is 5-2 with a 2.55 ERA in 10 home starts this year, striking out 100 in just 70 2-3 innings.
Scherzer split two starts against Atlanta in a five-day span back in April. He was roughed up for five runs — just two earned — in five innings of a 7-1 loss at Atlanta on April 4, then avenged that defeat with a two-hit shutout in which he fanned 10 in a 2-0 victory.
The righty is 8-6 with a 3.73 ERA in 17 starts against Atlanta, including a 7-4 mark with a 3.46 ERA in 13 outings since joining Washington in 2015.
Nick Markakis has held his own against Scherzer hitting .291 in 55 at-bats with six doubles, while Kurt Suzuki is 8 for 21 with a homer. Freddie Freeman has a pair of solo homers while going 7 for 27, but Ozzie Albies has only a single in 11 at-bats.
Trends:
The Braves are:
4-10 in Foltynewicz's last 14 road starts.
3-7 in their last 10 games vs. right-handed starters.
The Nationals are:
8-1 in Scherzer's last nine home starts vs. above-.500 teams.
5-1 in Scherzer's last six starts vs. above-.500 teams.
39-13 in Scherzer's last 52 starts vs. NL East opponents.
Freeman, who went 2 for 5 with a double and three RBIs in Friday night's 8-5 win to open the series, is 14 for 32 over his last eight games, raising his average 12 points to .316 entering Saturday's contest.
Pick: Nationals and the UNDER