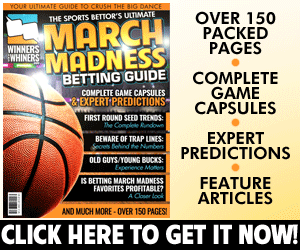 Featured Video from Scott Reichel
Arizona Diamondbacks (64-52) vs. Cincinnati Reds (50-65)
Where and when:  Great American Ball Park, Cincinnati, Ohio, Friday, 7:10 pm EST
Game 1 of a 3-game set versus the Arizona Diamondbacks and the Cincinnati Reds will take place at Great American Ball Park in Cincinnati, Ohio, on Friday night beginning at 7:10 pm EST.  The Diamondbacks owns a slim division lead over the Los Angeles Dodgers in the NL West and continues to occupy first place while the Reds are in last place within their respective NL Central.  In their last outing, the Reds would lose a 3-game road set versus the Mets on 8-8-2018 by dropping the finale by an 8-0 score to where New York would cash in on the money line as huge favorites (-210) while the over was the play with total runs being set at 7 for the game.  Jacob DeGrom (6-7) would finally pick up a win in this contest as he pitched 6 innings while only allowing 4 hits with 10 strikeouts with an ERA of 1.77 for the game while Robert Stevenson (0-1) would get his first start for the home team yet only lasted 4 innings while surrendering 3 runs on 3 hits with 4 punch outs with an ERA of 6.75.  The Mets obtained 8 hits throughout the game with Brandon Nimmo and Austin Jackson each going 3-5 with 3 RBI's apiece while Amed Rosario went 1-4 with an RBI in the win.  Jose Peraza and Scooter Gennett each went 1-4 in the loss for the Reds, their 7th in 9 games.
The Diamondbacks continue to gain momentum as they would pick up a 6-0 home win over the Phillies to win a 3-game set on 8-8-2018 to where they would cash in on the money line (-200) while the under was the result in this outing due to total runs being set at 7.5 for the game.  Patrick Corbin (9-4) was stellar in pitching 7.1 innings while giving up no runs on only 4 hits with an ERA of 3.15.  On the other hand, Vince Velasquez (8-9) suffered the loss for the Phillies as he lasted 4 innings while giving up 4 runs on 6 hits for an ERA of 3.98 for the game.  With 13 hits for the night, David Peralta was the man, once again, as he would go 4-5 with 2 RBI's while Eduardo Escobar went 1-3 with 3 RBI's in the victory.  Jon Jay was 2-5 while Paul Goldschmidt was 1-4 for Arizona.  Philadelphia could only hash out 4 hits during the contest with Cesar Hernandez going 2-3 in the loss.  The win was the D'backs' 4th win in 5 games.
Buckholtz Returns to the Mound
Clay Buckholtz (5-1) will get the start in this opening matchup on Friday night and will be seeking to remain solid and hopefully win his 5th straight start.  In his last outing, he would last 6 innings while allowing 2 runs on 7 hits and 8 K's in a 9-3 home win over their division foe San Francisco Giants on 8-4-2018 while in his last outing versus the Reds, he would pick up the no-decision in a terrible outing to where he lasted 5 innings while surrendering 4 runs on 8 hits in a 7-4 loss at Great American Park on 4-6-2017.  Nonetheless, Buckholtz is credited with 7 earned on 25 hits in his last 5 games in 27 innings.  The team is 5-1 in his last 6 starts while the O/U is 3-3 during this time.  Buckholtz did give up 2 homers in his last outing, however, he permitted only 1 in his 4 games prior.  In his last 3 overall, he is 3-0 with an ERA of 2.10 with 20 strikeouts.
Scooter Gennett (1-3), Billy Hamilton (2-3), Eugenio Suarez (1-2), Joey Votto (1-3), and Mason Williams (2-4) have had some success against the right-hander in their careers; However, Jose Peraza (0-3) and Preston Tucker (0-10) are hitless against Buckholtz lifetime.
DeSclafani Looking for 2nd Straight Win
Anthony DeSclafani (5-3) will come to the hill for the Reds in game 1 looking to win his 2nd straight start.  He has had to endure a rough patch lately as he has been charged with 13 earned runs over 18.3 innings in his last 4 outings to where the Reds are 2-2.  The righty has had trouble with the long ball as he has surrendered 9 in his last 6 games, overall.  In his last outing, DeSclafani pitched 7 innings while allowing 1 run on 6 hits in a 7-1 road win versus the Washington Nationals on 8-4-2018.  In his last outing versus the D'backs, he would pitch a forgettable outing on 8-22-2015 to where he would only last 5 innings while allowing 6 runs on 10 hits in an 11-7 home loss.  This would come only 2 weeks after a loss to where he received the no-decision in a 4-3 road defeat to where he would pitch 6 innings while allowing 3 runs on 10 hits along with 3 strikeouts.  In his last 3, he is 1-1 with a 4.02 ERA with 15 strikeouts.
Nick Amed (1-3), Paul Goldschmidt (.750 BA on 8 AB), David Peralta (3-6), and AJ Pollack (3-9) have had decent success in limited experience against DeSclafani while Steven Souza Jr is 0-1 lifetime against the righty.
Notable Trends
The Over is 13-6-1 in Reds last 20 home games
The Over is 7-2 in DeSclafani's last 9 starts on grass
The Over is 7-2 in DeSclafani's last 9 starts
The Diamondbacks are 9-2 in last 11 Friday games
The Diamondbacks are 19-7 in last 26 road games
The Diamondbacks are 8-3 in last 11 road games versus Reds
The Bottom Line What to bet on this game.
Full-Game Side Bet
Buckholtz has been on a tear lately while DeSclafani redeemed himself after a rough stretch of outings a few days ago by picking up a much-needed win in his last outing.  With that being the case, with the Reds continuing to lose along with the D'backs playing well at Great American Ball Park in recent outings, I will be backing Arizona to pull out a victory in game 1.  While the pitching for the Reds have been erratic at times lately, the offense has NOT been pulling its share of responsibility at all as they have plated only 16 runs in their last 7 losses.  They have, however, played much better in front of the home faithful lately as they are 4-1 in their last 5 to where they averaged 5 runs per game.  I have no doubt that the home team will be motivated to get a win, however, the D'bakcs have won 8 of 11 overall while also being 7-3 in their last 10 road games.  With the sharp Buckholtz at the helm, I find the D'backs and a victory to be the strongest pick in this matchup.
Prediction: Pick: Arizona Diamondbacks
Full-Game Total Pick
Again, in this matchup, you have an Arizona team that has a solid pitching staff, overall, and while their offense may not blow out opponents, they possess very experienced hitters within their stall that specialize in obtaining timely hits when needed in which to afford their team opportunities to score.  On the other hand, as stated, the Reds offense is struggling while their pitching is starting to show signs of fatigue in allowing 15 runs in their last 3 outings.  The huge plus for each squad is that they will have 2 of their hottest pitchers coming to the mound.  Both lineups have had limited experience against the opposing pitcher, however, there are those that have had success during those matchups.  Nonetheless, I expect a low-scoring affair in the opener between these two teams as both pitchers will be looking to remain sharp and extend their recent success.
Prediction: Pick: Under
Full-Game Prop Bet
I will back the D'backs in this matchup simply due to the fact that they have won both at home and on the road recently along with the fact that they are winners of 11 of their last 19 games since the All-Star break.  The Reds, however, despite going 2-7 in their last 9 games, have been much better at home (5-2 in last 7) and will certainly make this an interesting contest.  Nonetheless, expect the D'backs dangerous lineup to wear down Desclafani over time while Buckholtz will be motivated to continue his streak of solid pitching against a lineup that he has been very successful against in the past.
Prediction: Pick: Arizona Diamondbacks -123
First Five Innings Side Pick
I see the D'backs obtaining a lead early in this matchup and maintaining it over the later innings, thus allowing me to conclude that backing Arizona after 5 innings would indeed be a logical choice.  Buckholtz has really been solid on the mound for the D'backs and will neutralize the hot and cold bats for the Reds while Arizona will play as expected:  Getting productive at bats along with obtaining timely hits that lead to runs.
Prediction: Pick: Cincinnati Reds -135
First Five Innings Total Bet
Overall, both pitchers will perform well on the mound in this matchup, thus preventing the total from going above the 5 run mark after 5 innings.  The fact is that the D'backs, in an effort to pad their win record against lesser competition, must be able to maintain their focus and consistency during these types of games.  It is for this reason that they will certainly be locked in as far as the task at hand.  Of course, one can bet that the Reds will also be looking to get back on the winning track by continuing their competitive play at home.  In all, while both teams will score early, the total will not surpass 5 runs before the 6th inning.
Prediction: Pick: Under 5
First Five Innings Prop Prediction
As I stated, the D'backs certainly have more incentive in winning this matchup; Nonetheless, the Reds will be up to the task as they have played much more competitively at Great American Ball Park, recently.   It is for this reason that with both pitchers having a solid outing early, I see the Reds having a golden opportunity to keep this contest close after 5 innings.  With that being said, backing the Reds in a close one leading up to the 6th would certainly makes sense.
Prediction: Pick: Cincinnati Reds +0.5