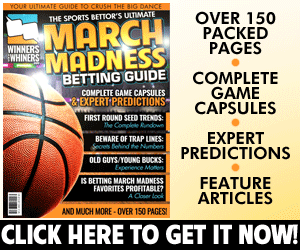 Featured Video from Scott Reichel
The Cleveland Indians and Chicago White Sox will kick of an AL Central series this Friday night in Chicago. The Indians have a firm grasp on the division as the only team with a winning record. They made some major upgrades at the trade deadline and now hold a 10 game lead over the second place Twins. The White Sox are in fourth place in the division with the third worst record in baseball. They trail the Indians by 23 games.
The Indians continued their dominance of this division by taking three of four games off the Minnesota Twins in their last series. Their two most recent games ended in walk-off hits for the Indians so they will come in with a ton of energy. The White Sox were swept by the Yankees in three games and will not get a bteak as they go up against an offense that can do just as much damage in Cleveland.
Indians walk off twice in a row
The Cleveland Indians have dominated this division this season with a 35-16 record withing the AL Central. They will look to keep that going with one of the most powerful offenses in baseball. That offense is led by one of the most well rounded hitters in baseball, Jose Ramirez. He stays consistent with a .296 batting average and adds power with 33 home runs and 83 RBI for a 1.026 OPS. The best hitter in recent games has been Francisco Lindor who has racked up seven RBI and two home runs, one of them a walk-off, in his last three games. Gomes has picked up two his in five straight games so look for him to be a factor on Friday.
Taking the mound for the Indians on Friday will be rookie, Shane Bieber. The 23-year-old rookie is 6-2 in his short career with a 4.58 ERA through 10 starts. Bieber has been held to a 100 pitch limit all season but he has been able to make it through seven innings thanks to his control. Bieber has not walked more than two batters in a start which is a great sign for a rookie. In his most recent start, Bieber gave up seven hits but held the Angels to just two runs to pick up the win.
The Indians made a huge move to improve their bullpen before the trade deadline. Brad Hand came over from the Brewers as the piece that could push this team over the top. He has already appeared in nine games for the Indians and has given up just one run for a 1.80 ERA with his new team. That combined with him going three for three on save opportunities makes hand a very valuable new assett.
Chicago gets swept once again
The Chicago White Sox are still in rebuilding mode as they rank toward the bottom of the league in both hitting and pitching stats. Jose Abreu is easily the most dangerous hitter on the White Sox. He hit a huge home run in the ninth inning against the Yankees to send the game to extra innings. So far this season, Abreu is hitting .269 with 20 home runs and 67 RBI. He is the only player on the team with more than 50 RBI and his average, while not impressive, is the best of any player to play in 75+ games.
The White Sox will start a lefty, Carlos Rodon this Friday at home. He has looked solid in his 10 starts this season, going 3-3 with a 2.94 ERA. He is very consistent, averaging over six innings per start. Rodon has been outstanding since the start of July, holding a 1.56 ERA in his five starts. He will have to keep up that kind of dominance if he wants to give his team even the slightest chance to beat the Cleveland Indians.
Unfortunately, the bullpen of the White Sox is a bit of a mess this year. Joakim Soria was always their most reliable arm but he has been traded to the Brewers in the Chicago effort to rebuild this team. Of the remaining White Sox, Luis Avilan has by far been the most productive, appearing in 52 games, 12 more than any other pitcher on the roster. He has been as good as it gets for the Chicago relief staff, holding a 3.71 ERA and helping deal with lefties. He is not one to pitch more than one inning so the White Sox will be very vulnerable against the Indians offense late in the game.
Notable Trends
White Sox
1-6 in last seven home games
10-22 in last 32 games vs. AL Central
Indians
5-1 in Bieber's last six starts vs. losing teams
8-2 in last 10 series openers
The Bottom Line What to bet on this game.
Full-Game Side Bet
If there is one pitcher on the White Sox that can give his team a chance against the Indians, it is Rodon in his current form. He has been outstanding but that only matters if the Chicago offense can back him up and the bullpen can maintain his lead. Unfortunately, neither of those seem like realistic expectations. The bullpen is a mess and Abreu is the only offensive threat lately.
Cleveland's offense can put up runs no matter who is on the mound. Rodon looks good but he is hardly an elite arm. Even if they cannot figure him out, they will have plenty of chances to light up the White Sox bullpen.
Prediction: Cleveland Indians -137
Full-Game Total Pick
The smart money says that the White Sox are not going to go off and score a ton of runs. Recent history also tells us that Radon is not going to give up a ton of runs early in this game. Cleveland might put up some impressive late innings but some zeros in the early goings will keep this score on the lower side.
Prediction: Under 9 -105
Full-Game Prop Bet
Here is your daily long shot that could actually happen. +1000 is the best odds of any margin of victory that has the Indians winning and it is not too far fetched. This is a good one to take a stab at if you think Cleveland will get an easy win.
Prediction: Indians to win by 4 +1000
First Five Innings Side Pick
This one is a bit of a gamble but it could be worth a shot. The White Sox are not the better team but this pick is entirely reliant on Rodon's momentum and confidence. A White Sox lead at the half with a Cleveland win could make you a bunch of money.
Prediction: Chicago White Sox +115
First Five Innings Total Bet
These picks have been structured around Rodon having a quality start and if that happens, there should be no way over five runs are scored at this point in the game. If the Chicago offense goes off early on, more power to them, but history says that they will not.
Prediction: Under 5
First Five Innings Prop Prediction
With the power in their lineup and the White Sox being… the White Sox, the Indians could very easily take a lead in the first frame. This is a good bet at good odds that could pay off if the Indians do what they do best.
Prediction: Indians lead after the first +230