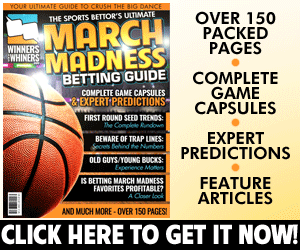 Featured Video from Scott Reichel
The Minnesota Twins will travel to Detroit this Friday to take on the Tigers in the opening game of an AL Central series. Both teams are stuck with losing records and are in second and third respectively in the division. Neither of these teams have made any positive progress in their last 10 games so the Cleveland Indians are really running away with the Central crown.
The Twins are coming off a series against the Indians that did not make a dent in the lead like they had planned. The Indians took three of four games in that series, negating the series win they got over the Royals. The Tigers have dropped six straight games, getting swept by the Athletics and Angels back to back. One of these teams will have to bounce back and win this series.
Minnesota loses more ground to Cleveland
The Minnesota Twins were overpowered by the Cleveland Indians and their offensive weakness was exposed. In four games, the Twins managed to just put up nine runs. With Eduardo Escobar and Brian Dozier leaving the team in trades, they have very little depth to put together rallies. Eddie Rosario is now the sole leader of the offense and holds a .298 batting average, 20 home runs, and 66 RBI. Rosario picked up six hits against Cleveland but without any of his teammates getting on base often, he had just one run and zero RBI during that period.
Minnesota will send Ervin Santana to the mound to make the start this Friday in Detroit. This will be his fourth start of the season and he has not yet seen a win or a loss. Santana has accumulated an unfortunate ERA of 6.14 so far but has not been completely rocked in any one start. He gave up three, four, and three runs in his starts so far this year but has not yet made it out of a sixth inning. Santana will get to face a very weak Detroit offense on Friday for a chance to lock into a rhythm.
In the bullpen, the Twins are led by Fernando Rodney who has held a 3.09 ERA this season with 25 saves this year. He went through a rough time last month but has looked to have gotten his groove back, picking up a save in each of his last three appearances. On the other side of the token, usually reliable and most often used pitcher, Trevor Hildenberger has lost his way. In his last 2.2 innings of work over three games, Hildenberger gave up seven total runs. Minnesota desperately needs him to get back on track to regain their stability in the later innings.
Tigers lose six straight
Speaking of offenses falling off the pace of its competition, the Detroit Tigers have been in rough shape lately. The five runs they put up in a loss to the Angels was the only time in their last six games that they scored more than two runs. A huge reason for that problem is the recent decline of Nicholas Castellanos. He has put up just 10 total RBI since the beginning of July but still leads the team with 16 home runs and 59 RBI. Production drops way off after Castellanos and the Tigers have scored the second least runs in all of baseball.
The Tigers have scheduled to start Jordan Zimmerman who is about two months into his return from injury. He has not been especially poor but has still lost four starts in a row. One big issue for Zimmerman has been the long ball. He gave up two home runs in each of those four games. Overall this season, Jordan Zimmerman in 4-4 through 15 starts with an ERA of 4.31. The problematic Tigers bullpen would love if he could get through about seven innings on Friday.
Not a single Tigers reliever with more than 10 appearances this season holds an ERA below the 3.35 mark so they can run into trouble in the late innings, especially with their lack of offensive support. Joe Jimenez was once the consistent arm in the pen but he has struggled lately. Jimenez has given up a total of five runs in his last 3.1 total innings. Considering he has already appeared in 52 games, this could be a sign that he has been overworked by the understaffed Tigers.
Notable Trends
Tigers
4-1 in last five home games vs. losing teams
Twins
10-25 in last 35 road games
1-5 in last six road games vs. wining home teams
The Bottom Line What to bet on this game.
Full-Game Side Bet
This is a pick 'em game between two teams that have been absolutely terrible in recent games. The main reason that the Tigers should get the edge is because of the home field advantage. They are 29-27 at home on the season while the Twins are 20-37 on the road. If any legitimately dangerous team came to Detroit, but when both teams are struggling to score runs, I'll give the home-loving Tigers the edge.
The pitching matchup in this one really could go either way. Both men have fallen on hard times but it is not like they have been giving up six or seven runs per game. They just pick up losses due to a lack of offense around them. It is about time Zimmerman gets a win after showing that he still has what it takes despite getting the loss in his last start.
Prediction: Detroit Tigers -105
Full-Game Total Pick
This game is between two of the coldest offenses in all of baseball. Betting on the over would be a pure guess and it wouldn't even pay out as well. These pitchers are not the best but they are not doing terribly. Average pitching should have no problem taking care of these offenses.
Prediction: Under 9 -105
First Five Innings Side Pick
This game could stay close throughout the whole thing but look for Jordan Zimmerman to get out to a good start. He is up against a skeleton of a lineup after Minnesota lost two of their top three hitters.
Prediction: Detroit Tigers -105
First Five Innings Total Bet
Not to sound like a broken record but these offense have seriously been pretty bad. The Tigers have scored more than two runs just once in their last six games. They are not contributing to the over anytime soon.
Prediction: Under 5
First Five Innings Prop Prediction
Both of these offenses are suffering as much as any in the league. With odds on score and no score both at -115 for this bet, taking a scoreless inning between two taking offenses seems like a good pick.
Prediction: No score after the first inning -115