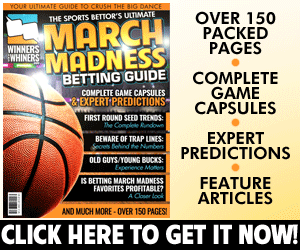 Featured Video from Scott Reichel
Oakland A's (68-47 SU 53-54 O/U) at L.A. Angels (58-58 SU 50-59 O/U)
MLB: Friday, August 10, 2018 at 10:07 p.m. ET
The A's have won seven of their last eight games and they are in 2nd place in the AL West four and a half games back of the Houston Astros. Their pitching has been stellar as of late, as is in their last eight games they are only giving up an average of 1.6 runs per game. Oakland has been balanced on the season ranking tied for 7th in the Majors in runs scored and 10th in team ERA.
The Angels have won three in a row and are coming off a sweep of the Detroit Tigers outscoring them 23-7. However, even at .500 they are well out of the division race 15 games out of first place in the AL West. L.A. is also well out of the Wild Card 10.5 games out of the 2nd spot.
The Angels have won five of their last six home games facing the A's.
Solid debut for new guy
In their last game, the A's were at home and they beat the L.A. Dodgers 3-2 behind a strong debut from Mike Fiers. He was recently traded by the Detroit Tigers and in his first start for Oakland, he took a no-decision going five 1/3 innings and only giving up one earned run on four hits and Jeurys Familia picked up the win. Brett Anderson (2-3 4.64 ERA) gets the starting nod for this series opener and in his last outing he had a great one tossing seven scoreless innings and only allowing two hits in a 1-0 win over the Detroit Tigers.
This is his first start of the season facing the Angels and in seven road starts he is 2-2 with an ERA of 4.13. The A's have won four of Anderson's last five road starts and they have won five of his last six starts overall. Jeurys Familia picked up the win in Oakland's last game in relief and in eight appearances out of the bullpen since coming to the club in a trade with the New York Mets he has not allowed any earned runs. On the season the A's are 35-24 on the road.
Great game on the hill
The Angels beat the Detroit Tigers 6-0 in their last game with four pitchers combining for the shutout. Starter Jaime Barria evened his record at 7-7 with the win going five 2/3 scoreless innings and allowing five hits. The Halos scored six runs on 10 hits and they went yard three times. Felix Pena (1-3 4.97 ERA) goes in this Game 1 against the A's and in his last start he gave up two earned runs on three hits in five 1/3 innings, but got no help from the lineup in a 3-0 loss to the Cleveland Indians. The Angels have lost his last four starts, but he only gave up more than two earned runs in one of them. Pena's lone appearance of the season against the A's came in his debut where he worked one inning of relief and gave up a run on two hits.
Andrelton Simmons leads L.A. batting .310, is batting .387 this month, and is riding a seven-game hitting streak with four multi-hit games in a row. This season the Angels are 32-28 at home.
Notable Trends
The L.A. Angels are:
7-1 in their last 8 home games
5-2 in their last 7 games following a win
8-2 in their last 10 Friday games
The Oakland A's are:
1-4 in their last 5 Friday games
The Bottom Line What to bet on this game.
Full-Game Side Bet
The A's have been playing well as of late with solid pitching, but the Halos' lineup has been in a groove in their last three games. They will stay hot at the dish getting to Anderson early and often. The Angels will win this game for their 4th straight win and 8th win in their last nine home games.
Prediction: PICK: Angels
Full-Game Total Pick
Don't look for a pitcher's duel in this game and because both lineups will put up some runs the Over is the solid pick.
Prediction: Over 8.5 runs
Full-Game Prop Bet
I stated before this will not be a pitcher's duel and with runs come hits, so the Over is the good pick in this situation.
Prediction: Over 15.5 hits
First Five Innings Side Pick
The Angels will win this game and score some runs in the first five innings and while the A's may as well the Halos will have more.
Prediction: Angels -110
First Five Innings Prop Prediction
Double up on the 5th inning bet with this prop taking the Halos.
Prediction: Angels will lead after 5th inning +120