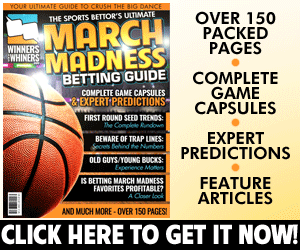 Featured Video from Scott Reichel
Philadelphia Phillies (64-50, 26-32 Away) at San Diego Padres (45-71, 20-36 Home)
MLB: Friday, August 10, 2018, PETCO Park, San Diego, CA, 10:10 PM ET
The Philadelphia Phillies are looking to themselves off after a disappointing 1-2 slump to the Arizona Diamondbacks. With the surging Atlanta Braves breathing down their necks for first place in the National League East, the Phillies can't afford complacency against the NL-worst San Diego Padres. Meanwhile, the Padres are merely trying to keep their heads above water in a division that has left them stranded and treading in the deep end.
Eye on the prize for the Phillies
The Phillies wouldn't mind loosening their neckties a bit in what is turning into a tight NL East race.
A three-game series against the Padres presents a perfect opportunity to put a comfortable distance between themselves and the rest of the division. The Braves are only two games behind for first place, while last year's NL East champion Washington Nationals remain six games within striking distance.
Fortunately for the Phillies, the baseball gods are dropping the Padres off on their doorstep for a legitimate opportunity to pull ahead. They could certainly use a lift-me-up after getting shut out by the Diamondbacks on Wednesday.
The Padres are expected to roll out right-handed pitcher Jacob Nix for an MLB debut, which could potentially set the stage for a big hitting day for the Phillies. Perhaps even Scott Kingery can get in on the action and finally put an end to his ridiculously long hitless streak (0-20).
Padres looking to make noise in the NL East
The Padres are beginning a three-game series against the top NL East team with a young pitcher preparing to get his first real crack in the big leagues. What could possibly go wrong?
The easy answer is plenty, as it has been for the Padres throughout the 2018 MLB season.
However, there is hope they could catch the Phillies slipping and buck the odds in their favor. They were fairly dominant in a surprise upset of the Phillies on the road back in July, even though they went on to lose a 2-1 series.
Nix did enough to turn heads in the minors with a 1.84 ERA in arguably the league's best farm system.
If the Padres can at least be consistent on offense, they could put themselves into position to take the series. The Phillies might have one of the top-ranked NL teams, but they also have one of the worst defenses in MLB.
Granted, the dreadful Padres' offense will have to be much better than it has been to take advantage of the many opportunities they are sure to get.
Notable Trends
Padres are 1-11 at home in their last 12 games when facing a right-handed starter
Padres are 2-6 in their last 8 games against a rival National League East team
Padres are 14-37 in their last 51 Game 1 meetings
Padres are 7-19 in their last 26 games on a Friday
Phillies are 6-2 in their last 8 games
Phillies are 7-3 in pitcher Zach Elfin's last 10 starts
Phillies are 13-3 in their last 16 games against teams with a sub .400 winning %
Phillies are 4-1 in their last 5 games on a Friday
The Bottom Line What to bet on this game.
Full-Game Side Bet
The Phillies might have issues on defense, but the Padres clearly have issues everywhere. It'll be a rough first night for Nix as he attempts to get acclimated to the big stage. The soothing sound of bats making contact will be enough to put Phillies' fans at ease after a disappointing performance against the Diamondbacks.
Prediction: Philadelphia Phillies -128
Full-Game Total Pick
The Padres have scored 25 runs in their last three games combined. They should continue to score in bunches against their defensively-challenged opponents. As for the Phillies, a greater sense of urgency following a terrible hitting day on Wednesday should make for a greater effort coming off a day's rest.
Prediction: Over 8
Full-Game Prop Bet
The Phillies have scored over four runs in two of the last three meetings against the Padres. They even managed to run up the scoreboard to 11 runs in Game 1 of the first series back in July. It'll be deja vu when the two teams square off again on Friday.
Prediction: Philadelphia Phillies Total Runs: Over 4 (-150)
First Five Innings Side Pick
Nix is too inexperienced on this stage to expect him to somehow jump out to a fast start. There will likely be some jitters before he settles on the mound.
Prediction: Philadelphia Phillies
First Five Innings Total Bet
You're watching the wrong baseball game if you're expecting a great defensive showing from either team. The hits will come early and more often for the Phillies.
Prediction: Under
First Five Innings Prop Prediction
The Phillies need to show some life on offense after a lackluster hitting night against the Diamondbacks. If they can't tee off early against a new pitcher in Nix, there could be bigger problems on the horizon.
Prediction: First 5 Innings Winner: Philadelphia Phillies (-105)