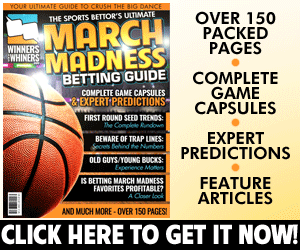 Featured Video from Scott Reichel
The Pittsburgh Pirates are in San Francisco to take on the Giants on Friday, the second game of a four game series.  Pittsburgh has won two straight, but has only been .500 in the last few weeks as they have fallen 7.5 games behind the Cubs in the NL Central, and that lands them in fourth place.  They picked up Chris Archer at the trade deadline with hopes of making a run, but it's going to be hard with that many teams to pass.
The Giants find themselves in a similar situation.  They are also in fourth place in their own division, trailing the Arizona Diamondbacks by 6.5 games in the NL West. The bigger problem is that the Dodgers and Rockies are also ahead of the Giants and only a half game behind the Diamondbacks.  San Francisco just lost two crushing games to the Astros, giving up late leads in both losses.
Williams goes for Pittsburgh
Trevor Williams be on the hill for the Pirates on Friday, looking to earn his 10th win of the season.  He's been great all year long and probably has been the Pirates best starter.  He's come off one of the best stretches any pitcher has had this year as he didn't allow an earned run in three straight starts, winning them all.  He came back and gave up two earned runs in his last start, hardly getting shelled, but he did take the loss.
Overall, he's 9-8 with an ERA of 3.88.  His WHIP and batting average against are 1.27 and .245, but better than the league average.  Despite taking the loss in his last start, he's still allowed just tow earned run in his last 22 innings.
Holland has been solid
Derek Holland will be on the hill for the Giants on Friday.  He's been solid this year, which is all yo can really expect from a journeyman pitcher who turns 32 years old in a few months.  He got off to a poor start, but he's been surprisingly good since.  In fact, in his last eight starts, he hasn't allowed more than two earned runs in any of those starts.  Sadly, he hasn't won a single game during that span.
Shows just how bad the Giants offense has been.  Despite his great run of starts, overall Holland's ERA is 3.88, which is more indicative of how he started, because his ERA is under 2.00 over the last two months.  Also, the 5-8 record is directly tied to the Giants anemic offense.
Notable Trends
Giants are 5-1 in their last 6 home games vs. a team with a losing road record.
Giants are 16-6 in their last 22 home games vs. a right-handed starter.
Pirates are 2-5 in Williams' last 7 road starts.
Pirates are 2-5 in Williams' last 7 starts with 4 days of rest.
Pirates are 2-5 in Williams' last 7 road starts vs. a team with a losing record.
Pirates are 2-6 in Williams' last 8 Friday starts.
Pirates are 1-5 in Williams' last 6 starts vs. National League West.
The Bottom Line What to bet on this game.
Full-Game Side Bet
I think the Giants get an early lead and manage to hold it this time.  They couldn't do that against the Astros, but I fear this Pirate offense a lot less.
Prediction: Pick San Francisco
Full-Game Total Pick
I see this being a 3-2 or a 4-3 game.  As well as the Pirates were playing a few weeks ago, their bats are still up and down.  The Giants are usually just down.  Let's take the under.
Prediction: Pick: Under
First Five Innings Side Pick
Derek Holland has been pretty solid this year and I think he can hold the Pirates scoreless or to one run in the first five innings.  If that holds true, you have to just take the Giants and like your chances.
Prediction: Pick: San Francisco
First Five Innings Total Bet
The Giants under has been a great bet this season, as has betting the under in the first five innings.  I see no reason to go against a winning bet and I'll play it here.
Prediction: Pick: Under