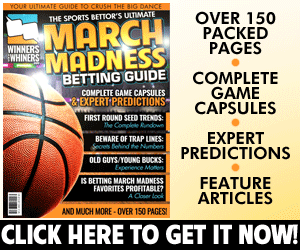 Featured Video from Scott Reichel
Tampa Bay Rays at Toronto Blue Jays
When and Where: Friday, August 10 at 7:07 p.m. ET at Rogers Centre in Toronto, ON
Tampa Bay won two of three against Baltimore after being swept by the Chicago White Sox. The Rays are one game above .500, good for third in the top-heavy AL East. Toronto upset the Red Sox Thursday after losing three straight games, two of which came against Boston. The Blue Jays are 5.5 games back of the third-place Rays in the division.
Ace on the Mound
Blake Snell gets the nod Friday night. He's 12-5 with a 2.27 ERA in 21 starts, but he only pitched seven total innings over his past two starts combined, allowing four earned runs. For the most part, Snell has been tremendous this year, allowing one or fewer earned runs in four of his past five starts. He won three straight starts at the end of June into July. The Rays have been mostly successful when Snell pitches.
The Rays offense ranks tied for 21st in baseball in runs scored, but they're 10th in batting average. The runs just haven't consistently been there this year. CJ Cron leads the team in home runs and RBIs, while Matt Duffy has been a consistent batter. Willy Adames homered in the ninth of Tuesday's one-run win over Baltimore. Cron only has one hit over his past six games. Adames has collected at least one hit in three straight games.
Going for Two Straight Wins
The Blue Jays offense had a solid series against the Red Sox, even if they did lose two of three. The Red Sox scored 20 runs over the first two games of the series, which made things difficult for Toronto's offense to keep up. Justin Smoak drove in two runs in Thursday's win over the Red Sox. He collected at least two hits in all three games against the Red Sox, driving in three runs throughout the series. Randal Grichuk has homered in back-to-back games, bringing home three runs in each game.
Marco Estrada enters Friday's start against the Rays coming off a truly great performance in a win over Seattle. Estrada makes his 20th start, and he's 5-8 with a 4.65 ERA on the year. He missed a few weeks before returning towards the end of July against the A's. In that performance, he allowed four earned runs over four innings as he was getting back into the swing of things. He looked much more comfortable against the Mariners.
Notable Trends
Blue Jays are 0-5 in their last 5 games on astroturf.
Blue Jays are 3-7 in Estrada's last 10 Friday starts.
Blue Jays are 2-5 in Estrada's last 7 starts following a Quality Start in his last appearance.
Blue Jays are 2-5 in Estrada's last 7 starts with 5 days of rest.
Rays are 4-1 in their last 5 during game 1 of a series.
The Bottom Line What to bet on this game.
Full-Game Side Bet
This could very well be a competitive games as both teams have capable pitchers. Estrada has been a bit more inconsistent this year, but he's coming off such a tremendous start.
Prediction: Tampa Bay -110
Full-Game Total Pick
This could be a pitching duel, which is why it's more likely to go under. Both pitchers are capable of shutting down offenses. Tampa Bay has been efficient getting on base, but the Rays lack true power hitters, and that could be a problem.
Prediction: Under 8.5
First Five Innings Side Pick
Tampa Bay's Snell will get off to a good start. It'll be a low-scoring game, but the Rays will be the team to strike first. Estrada is capable, certainly, but he's been susceptible to allow a few runs early.
Prediction: Tampa Bay -125
First Five Innings Total Bet
It's supposed to be a low-scoring game, so it wouldn't be a surprise if only a few total runs were scored through the first five innings. Look for the Rays to get on the board first.
Prediction: Under 4.5
First Five Innings Prop Prediction
Prediction: Pending