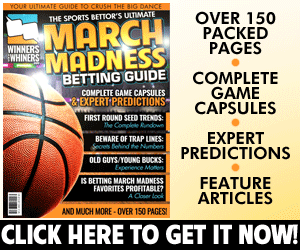 Featured Video from Scott Reichel
The Texas Rangers are in New York to take on the Rangers on Friday night, playing the second game of a four game series.  The Rangers offense has been on fire lately, putting up 11 runs in each of their last two games.   They beat the Seattle Mariners 11-4 on Tuesday and then came back to beat them 11-7 on Wednesday.  They now face the big, bad Yankees and they will need their offense to still be clicking.
The Yankees, fresh off a sweep at the hands of the Boston Red Sox, went to Chicago and got healthy against the White Sox.  They won three straight game and outscored Chicago 18-6, but the Red Sox were beating up on the Toronto Blue Jays at the same time, and I they didn't make up any ground.  They are still nine games out of first.
Minor goes for the Rangers
Mike Minor gets the call for the Rangers on Friday, and he'll be looking to get his ninth win of the year.  He didn't get off to a great start, and I'll be honest, I dismissed him many times, but he's pitched well over the last few months.  He's won two straights and has only lost twice in his last 11 starts.  It also helps that the Rangers offense has come to life in recent weeks.
His last start was a winning one, and he looked impressive in doing so.  He went seven innings and gave up just four hits and one earned run in getting the win.  He didn't walk a batter and struck out six.  He's now two games over .500 for the first time this year.
Tanaka has been great
Masahiro Tanaka has been great this year for the Yankees, having maybe his best overall season since his inaugural one.  He's 9-2 with a 3.76 ERA, but he's been even better over the last few months.  In fact, he hasn't lost in over two months, going 5-0 with five no decisions during that span.  He had won two straight starts before going just 4.2 innings in his last start against the Red Sox.
Still, he only allowed one earned run that game and he gave his team a chance to win.  Unfortunately for the Yankees, that was the game that they gave up a three run lead in the 9th and the Red Sox went on to win 5-4 in extra innings.  That moved them nine games behind the Red Sox which is still their same deficit.
Notable Trends
Yankees are 5-0 in their last 5 vs. American League West.
Yankees are 6-1 in their last 7 vs. a team with a losing record.
Yankees are 57-19 in their last 76 home games.
Yankees are 5-2 in their last 7 home games vs. a team with a losing record.
Rangers are 3-7 in their last 10 during game 2 of a series.
Rangers are 7-19 in their last 26 vs. a team with a winning record.
Rangers are 2-5 in Minor's last 7 road starts.
Rangers are 1-6 in Minor's last 7 starts vs. a team with a winning record.
The Bottom Line What to bet on this game.
Full-Game Side Bet
While I like the over more than I like the Yankees, I still think the Yanks are the likely winner of this game.  Might throw in a parlay with them to the over.
Prediction: Pick: New York
Full-Game Total Pick
This game will be over and I think it might well go over the total by the 7th inning or so.  I wouldn't be surprised if it landed around 14 or 15 runs.
Prediction: Pick: Over
First Five Innings Side Pick
I think the Yankees are going to win the game, and I see no reason not to take them in the first five innings.  I think they'll be up a run or two.
Prediction: Pick: New York
First Five Innings Total Bet
The Yankees offense has been great all year long.  The Rangers has been great recently which leads me to think there's going to be a high scoring game.
Prediction: Pick: Over