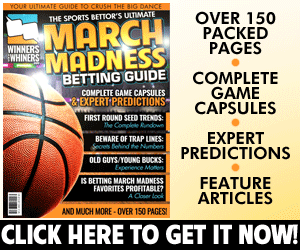 Featured Video from Scott Reichel
Cleveland Cavaliers at Oklahoma City Thunder
The "new look" Cleveland Cavaliers take on Oklahoma City on Tuesday night. The Cavs have won three straight overall and two straight trading Isaiah Thomas, Dwyane Wade, Channing Frye, Jae Crowder and Derrick Rose to completely gut their team. In their first game with Larry Nance, George Hill, Jordan Clarkson, Rodney Hood and Larry Nance Jr, the Cavs rolled all over Boston on the road, 121-99.  They'll face a Thunder team that embarrassed them, 148-124 on Jan. 20 from Cleveland.
LBJ having fun
LeBron James (24pts, 10 assists, 8 rebs) was obviously not happy playing with Thomas and Crowder, who came over from Boston and just never fit in with the Cavs. He looked energized on Sunday against Boston. Hill is the type of guard that can keep things together as a point guard, who can shoot and defend some. He had 12 points and played 21 minutes, as the only new player to start. Clarkson had 17 points on 7-of-11 shooting off the bench. Hood added 15 points in 18 minutes and gives them a long wing who is a perimeter threat. The Cavs shot 53.6 percent against the C's, while making 16-of-30 (53.3%) from beyond the arc. They held Boston to 40.4 percent shooting and just 10-of-38 (26.3%) from 3-point range. One player who didn't get traded was J.R. Smith, who is 14-of-24 from beyond the arc over his last four games.
Thunder are banged up
Oklahoma City appears to be limping heading into the All-Star break. Carmelo Anthony and Russell Westbrook have missed two straight games due to ankle injuries and defensive whiz Andre Roberson (knee) is out for the season. The Thunder did beat Golden State on Feb. 6 by 20 on the road, but then fell at the Lakers by 25 without Anthony and Westbrook. On Sunday, they beat up on Memphis, 110-92. Paul George stepped up for the other two stars with 33 points and eight assists. Ray Felton started for Westbrook and had 14 points, eight assists and six rebounds. The Thunder tied a franchise record with 16 3-pointers on Sunday. The Thunder shot 44.2 percent from the floor and 16-of-37 from beyond the arc (43.2%) but they were outrebounded by nine. They did hold the Grizzlies to just 39 percent shooting (6-of-28 3pt) and forced 17 turnovers.
Trends:
Cleveland is:
n/a
Oklahoma City is:
2-5 ATS last 7 overall.
1-4 ATS playing on 1 days rest.
1-5 ATS last 6 Tuesday games.
This is a tough one not knowing if Anthony or Westbrook are going to play. They might as well rest Anthony for the rest of the break, but this is going to be a focused Cleveland team, even if half the players weren't around during the first meeting. Go with the Cavs on the road.
Pick: Cleveland