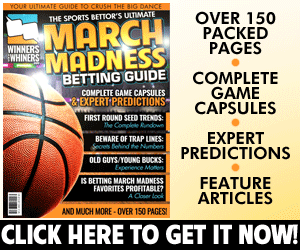 Featured Video from Scott Reichel
UConn Huskies (13-14) at No. 11 Cincinnati Bearcats (23-4)
When and Where: Thursday, February 22, Cincinnati, Ohio, 7:00 P.M. EST
The UConn Huskies will visit Cincinnati this Thursday evening to take on the Bearcats in an AAC matchup. The Huskies are coming off a win over ECU but still hold a record of just 6-8 in conference play. Cincinnati lost back to back games for the second time this season and are now 12-2 in the AAC. The Bearcats won the first meeting between these teams 65-57.
UConn tries to crack the Bearcat defense once again
The problems UConn has with scoring has been their main issue all season but lately they have been inconsistent defensively as well. The Huskies gave up 95, 73, and 80 points in their last three games which is not a good mark for a team that struggles to hit 70 points. On the season, UConn allows an average of 72.3 points per game and even that number has led to a losing record. Many of the big defensive failures come from the perimeter defense of UConn. Opponents shoot 37 percent from three on over 500 attempts making streaky scoring a regular occurrence.
Offensively, UConn is even worse. They average just 67.9 points per game which is obviously not a mark that can compete with AAC teams like Wichita St. that put up big numbers. It is also dangerous against top defensive teams like the Bearcats. The UConn offense was completely shut down in the first game against Cincinnati where they only scored 57 points. The offense of UConn is led by Jalen Adams who averages 17.8 points and 4.5 assists per game. He is one of just five players to average over five points so his production is very important.
Cincinnati on a two game skid
Cincinnati was a top 10 team for a long time but after two straight losses they dropped down to the No. 11 spot in the polls. The good news is that they have only lost by double figures on one occasion so they will be in the game no matter what. The defense of Cincinnati keeps them within striking distance of nearly every game. They allow an average of 57.1 points per game which is second in the nation, behind only Virginia. That  defense was on full display last time the Bearcats visited UConn so it will be interesting to see what they can do on their home floor.
Offensively, the Bearcats do not sacrifice too much to play their defensive style. They still score an average of 75.8 points per game leading to a healthy average margin of victory. They are solid from three at 36 percent on over 550 attempts so they have the tools to expose the perimeter defense of UConn. Scoring is led by Jacob Evans. He averages 13.7 points and 3.3 assists per game. He is one of four players to average double figures so the Bearcats can get their scoring from elsewhere any time he has an off game.
Trends:
UConn:
0-5 ATS in last five road games
1-4 ATS in last five games following an ATS loss
Cincinnati:
5-1 ATS in last six games following an ATS loss
13-5 ATS in last 18 home games
Given the details of this matchup, it would be shocking to see Cincinnati lose a third straight game, especially at home. They dominated UConn defensively in the first game and won despite a poor offensive performance. As long as the Bearcats can play even decent offense they will get a win. UConn does not have the offensive depth to compete with a top defensive squad like Cincinnati.
Pick: Cincinnati