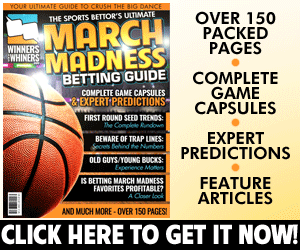 Featured Video from Scott Reichel
The Oakland Raiders will open their preseason schedule against the Detroit Lions Friday night from the Oakland Coliseum. The Lions went 2-2 in preseason action last season, and 9-7 in the regular season. The Raiders went 0-4 in their 2017 preseason, followed by a 6-10 record in the regular season.
Lions Eye Division Title Under New Coach Matt Patricia
The Detroit Lions have high expectations heading into the 2018 season under new head coach Matt Patricia. Matt Stafford will lead a strong passing game, and the Lions running game will take a huge leap forward this season. Stafford accumulated 4446 passing yards with a 29:10 TD to INT ratio last season, and he has now notched over 4000 passing yards in seven consecutive seasons. The nifty Golden Tate is back for his fifth season after racking up over 1000 yards in 2017. The Lions biggest change comes on the ground. They signed Superbowl champion LeGarrette Blount to help on third and short situations. GM Bob Quinn drafted Kerryon Johnson with the 43rd overall draft pick. Johnson accrued 1391 rushing yards with Auburn last season, and the Lions expect him to make an immediate impact. Pro Bowler Darius 'big play' Slay returns after leading the Lions with eight INT's last season.
Matt Stafford will only see action in a drive or two, leaving way for Jake Rudock and newly-signed Matt Cassel. Rudock and Cassel will be battling for the backup role. Rudock has only completed three regular season passes in the NFL, while Cassel has plenty of NFL experience. The 14-year veteran owns a 104:79 TD to INT ratio over his career. Theo Riddick and last year's #1 running back Ameer Abdullah will likely both see action in this one.
Jon Gruden Returns to Oakland
The Oakland Raiders will begin the Jon Gruden era after a disappointing 2017 season. Gruden was inked to a 100 million dollar contract, making him the highest paid NFL coach. The Raiders are expecting a better season from QB Derek Carr. The 27-year old quarterback tallied 3496 passing yards with a 22:13 TD to INT ratio in 2017, after amassing over 3900 passing yards in 2016. Marshawn Lynch will lead the way on the ground after collecting 891 rushing yards last season. Oakland is also anticipating a bounce back season from Amari Cooper. The 24-year old wide receiver only tallied 680 receiving yards in 2017 after bringing in over 1100 yards in 2016. The Oakland defense struggled last season and they revamped their secondary as a result.
Backup quarterback Connor Cook will see plenty of action in this one. The 25-year old QB has only seen action in one NFL game in his career. E.J. Manuel is battling with Cook for the backup role this season. Manuel recorded 265 passing yards with one touchdown and one pick in two regular season games last season. Backup running back Doug Martin will also see action. The 29-year old struggled the last few seasons, leading to his release from Tampa Bay.
Notable Trends
The Oakland Raiders are:
the home team is 3-1-1 ATS in the last 5 meetings between the Lions and Raiders.
The Detroit Lions are:
4-11-1 ATS in their last 16 games on grass.
The Bottom Line What to bet on this game.
Full-Game Side Bet
I am taking the Raiders in this matchup. Although it is only preseason, Jon Gruden will want to make a strong impression in his first game in front of the home fans in Oakland. The Raiders feature a deep receiving core, and last season E.J. Manuel and Connor Cook only combined to throw one interception in four preseason games. While not a strong trend, Jon Gruden plays to win in preseason play as he went a combined 30-16 in his first tenure with the Raiders.
Prediction: Oakland Raiders -3
Full-Game Total Pick
Both teams feature solid depth at running back, and this matchup will also have two experienced backup quarterbacks. The Lions will have Blount, Johnson, and Abdullah rushing the ball, and the Raiders will field Marshawn Lynch, along with the experienced Doug Martin, and Jalen Richard. Furthermore, Matt Cassel is an experienced QB that can do damage against second string defensive players, and the same can be said for E.J. Manuel.
Prediction: Over 36
Full-Game Prop Bet
I recommend taking a look at the Raiders team total. As mentioned I expect Jon Gruden to coach to win in his first game in front of the home fans. The Raiders have solid depth at running back and the Lions were below average against the run last season.
Prediction: Raiders Team Total: Over 20
Half-Time Side Pick
I am staying with the Raiders on the first half line. I expect Jon Gruden to give his home fans an entertaining first look in his first game as coach. The Lions pass defense ranked 27th in the NFL last season, so I anticipate a strong first half from Alex Smith and E.J. Manuel, plus I like the Raiders depth at receiver with Amari Cooper, Jordy Nelson and Martavis Bryant.
Prediction: Oakland Raiders -2
Half-Time Total Bet
While I do expect points, I expect a majority of the scoring in the second half considering the second string defensive players will be in the game. The Raiders feature a strong rush defense that ranked 12th in the NFL last season, so they should at least contain the Lions running game in the first half with their defensive starters in the game.
Prediction: Under 20