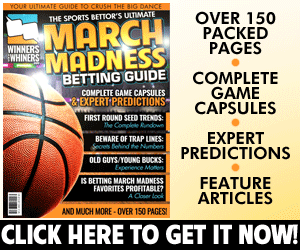 Featured Video from Scott Reichel
Los Angeles Chargers (0-0, 0-0 Away) at Arizona Cardinals (0-0, 0-0 Home)
NFL Preseason: Saturday, August 11, 2018, University of Phoenix Stadium, Glendale, Arizona, 10:00 PM ET
The Los Angeles Chargers finished the last season in the second place behind the Kansas City Chiefs in the AFC West with a 9-7 record, but they missed out on the playoffs once again and will try to move a step forward this time around, but it's going to be tough given the competition in the division. On the other hand, the Arizona Cardinals ended the last campaign with an 8-8 record and went through a lot of changes in this offseason after the head coach Bruce Arians announced his retirement. Arizona named Steve Wilks coach, while they appointed Al Holcomb defensive coordinator, Mike McCoy offensive coordinator, and Jeff Rodgers special teams' coordinator.
The Chargers are looking for another over .500 campaign
Los Angeles acquired the tight end Virgil Green who signed a three-year, $8.6 million deal that includes a $2.4 million signing bonus; the center Mike Pouncey who signed a two-year, $15 million contract, the quarterback Geno Smith who agreed to terms on a one-year deal, while they also added the kicker Caleb Sturgis on a two-year, $4.45 million contract.
Green spent the previous seven season with the divisional rivals Denver Broncos but didn't play an integral part in the offense as he recorded just 71 receptions for 807 yards and four touchdowns in total, but he will become the starting tight end in Los Angeles. Pouncey joined after spending the last seven years with the Miami Dolphins; Sturgis joined from the Philadelphia Eagles after appearing in only one game in 2017, while Smith came to compete with the backup quarterback Cardale Jones for the place behind Philip Rivers.
Rivers is an undoubted starter at the QB position, but it's going to be interesting to see whether Geno Smith is good enough to secure the No. 2 role after playing just five competitive games in the last three years. The former Jets' quarterback appeared for the New York Giants in two games in 2017 and completed 21 passes on 36 attempts and recorded84.5 a touchdown for the passer rating of 84.5.
The Cardinals are ready for a new era at the University of Phoenix Stadium
Arizona changed the head coach following Arians' retirement and appointed Steve Wilks, but they also changed all three coordinators, and added a new quarterback – Sam Bradford who signed a two-year, $40 million deal that includes a $10 million signing bonus, $5 million base salary and $5 million in per-game active bonuses for 2018. Bradford spent the previous two years with the Minnesota Vikings, but was injured pretty much for the entire 2017 and managed to record just two appearances and complete 32 passes on 43 attempts for three touchdowns and the passer rating of 124.4.
The Cardinals brought the backup QB Mike Glennon who signed a two-year, $8 million contract, and will represent a competition to the rookie Josh Rosen. The wide receiver Brice Butler  left the Dallas Cowboys after three years as he agreed to a two-year deal worth up to $3.6 million; the offensive lineman Justin Pugh signed a five-year deal worth just over $45 million in a move from the New York Giants, while the rookie tackle Andre Smith penned a two-year, $8 million contract.
Sam Bradford has his starting job as a quarterback secured, but it's hard to believe that Wilks will use him this preseason, so we can expect the five-year pro Mike Glennon and the rookie Josh Rosen to try to impress in the following weeks. Glennon appeared in four games for the Chicago Bears in 2017 (all starts) and completed 93 passes on 140 attempts for 833 yards, four touchdowns and five interceptions for the passer rating of 76.9. Josh Rosen played for the UCLA Bruins in the last three years and experienced a great 2017 campaign, recording 3,756 yards for 26 touchdowns and ten interceptions, and the passer rating of 147.0.
Notable Trends
Arizona:
4-1-1 ATS in their last six games played at home
5-2-1 ATS in their last eight games played on the grass
9-4 ATS in their last 13 games played on Saturday
LA Chargers:
6-2 ATS in their last eight games played on the grass
2-8 ATS in their last ten games played on Saturday
Under is 6-0 in Chargers last six games played on the road
The Bottom Line What to bet on this game.
Full-Game Side Bet
Los Angeles won seven out of the previous eight H2H encounters including the last two, while the chargers were victorious in four out of the past five meetings at the University of Phoenix Stadium. The tradition is entirely on their side, but this is a preseason and there is no competitive importance, so I am going with the hosts on this one.
Prediction: Arizona Cardinals (-135)
Full-Game Total Pick
For those who prefer playing on the points, under is 15-5 in Cardinals last 20 home games; under is 8-1 in Chargers previous nine Saturday games, while under is 4-0 in Chargers last four games on grass, so I am backing under here.
Prediction: Under 36 (-110)
Full-Game Prop Bet
Los Angeles scored over 17 points in five out of the last seven games, and although I don't expect plenty of points on this one, the visitors should get at least 18 here.
Prediction: Team Total: Los Angeles Chargers Over 17 (-110)
Half-Time Side Pick
I anticipate a close game, especially in the opening half, and although it could go either way, I am backing the hosts to head into intermission with a lead.
Prediction: Arizona Diamondbacks (-125)
Half-Time Total Bet
I don't think we're going to see plenty of points in the first half and I actually think the second half will produce more points, so I am going with under.
Prediction: Under 20 (-110)